Enjoy daily by the spoonful!
McPhee's Bees Raw Honey is harvested sustainably in small batches from several remote, chemical-free apiaries on Kauai. Unpasteurized and unprocessed, each batch of artisanal honey offers unique and delightful flavors, textures, and aromas that showcase Kauai's tropical environment. 
We recommend it on toast, in tea, in smoothies and so many other ways to sweeten your day. 
McPhee's Bees Honey is packaged in glass jars… with LOVE!
Not only is glass much better for the taste and integrity of the honey, but it can easily be reused or recycled.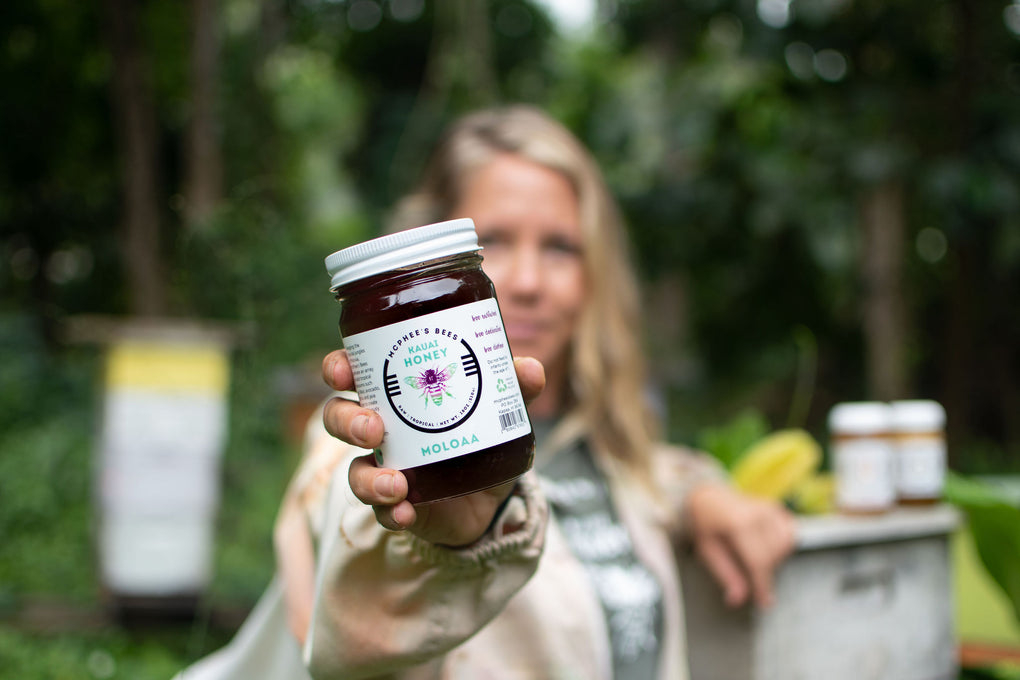 Manda McPhee, Beekeeper
Located on the island of Kauai, McPhee's Bees is a small beekeeping company, nurtured by Manda McPhee.
Manda maintains approximately 60 bee colonies, with apiary sites in Anahola, Moloaa, and Kilauea.
The colonies are cared for with an all natural, treatment-free approach. McPhee's Bees honey is harvested sustainably, always leaving sufficient honey supply for the sweet girls to utilize in the colony.
Other treasures from the hive, such as beeswax and propolis, are harvested in small amounts to create additional products. Buzz on over to our products page to see the full line.
Mahalo for your support of McPhee's Bees!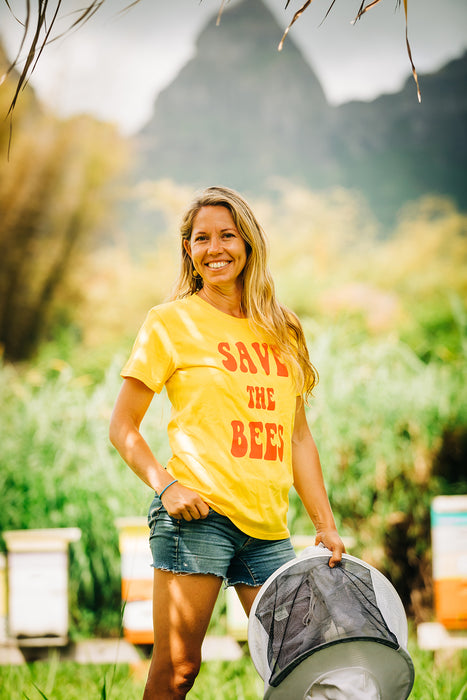 What Makes Our Honey So Tasty?
Natural beekeeping practices & unadulterated 100% pure raw honey.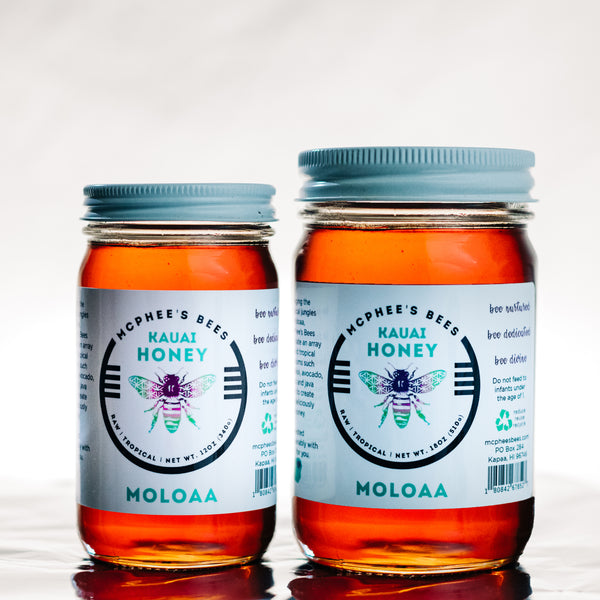 harvested sustainably in small batches

packed in GLASS with love

tropical taste of the Garden Island
Testimonials
"You are a master at your care and creaft. Mahalo for taking such care of our earth by advocating for these special pollinators and working in harmony with their production. We are proud to support your small business with big passion."
I love this honey! Drizzle on your morning toast and then lick the spoon... You won't want to waste a drop!
We have been buying McPhee's Bees honey for years now. The flavor is so delicious, my husband drinks it in his coffee every morning and I love it as well. You will be doing yourself a favor buying some of this wonderful honey!
I have been using propolis tincture, honey, and beeswax from McPhee's Bees for 4 years now and I love it! The quality is incredible and it's consistent in my formulations. I will always formulate with her beautiful ingredients!
As a restaurant owner who only uses top notch ingredients,
we feature McPhee's Bees honey in one of our
most popular cocktails.
The honey pairs perfectly with mezcal, rosemary, and lemon.
Cheers!